This product truly is EPIC! This all natural, NON soap polishing bar gently exfoliates and refreshes skin.
Perfect for a multitude of uses, this soap-free bar gently exfoliates the skin removing dirt and excess oil.
In doing so It helps to improves skin tone and texture, with a earthy fragrance.

USES: Exfoliating for body and face for a fresh clean glow-y appearance; Use to gently clean and lift dirt, oils and bacteria from makeup brushes and sponges; Perfect for mechanics as it also removes synthetic oils and impurities- without using harsh chemicals; Amazing for those of you that spray tan regularly by helping remove skin cell build up, it will take away those unsightly dark patchy spots!! Many other Options- the opportunity with this glorious little bar are endless!
Ingredients:
Glacial Marine Mud: extracted from a remote glacial estuary in the Pacific Northwest, has excellent cleansing properties, effectively absorbing toxins and dead skin cells.
Sisku'pas (Tsuga heterophylla), derived from a tree treasured by the native Americans of the Pacific Northwest, delivers skin-calming effects.

Directions for Use: Apply in a gentle, circular motion to dampened skin. Thoroughly rinse with warm water.
Dermatologist Tested Hypoallergenic
Great for acne prone skin
Gentle and Effective
Ideal for those who use any form of artificial tanners: (ie. Tinted Moisturizers, Bronzing Lotions, Spray Tans, Self Tanning Wipes,etc)
Get rid of those pesky fake bake indicators by removing skin cell build up in the 'hot' spots like: Palms, Knuckles, Feet, Wrists, Knees, Elbows and Ankles.
Great to erase dark spots at joint areas due to build up from rapid cell production.
AMAZING BONUS: This thing can clean the filthiest of make up brushes and applicators in under 5 minutes! Self Tested by yours truly!
Extended shelf life due to the efficiency of the product you will use very little, for any task.
---
* Above statements are not backed by the FDA
Please See Product Information Page below Provided by Nuskin for further information:
Ladies Pitch those Oopa hands!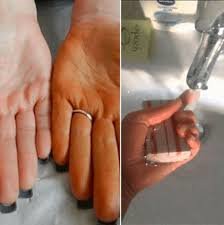 Auto Mechanics - No more grease stains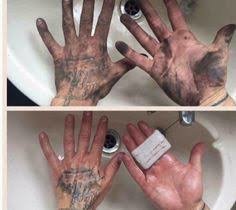 Hair Stylists Rejoice!!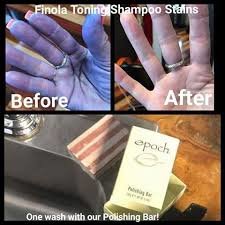 Artists (and mommas) we've got you!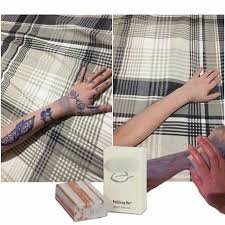 Dark spots BE GONE-